Lois Lorback, Certified Clinical Hypnotherapist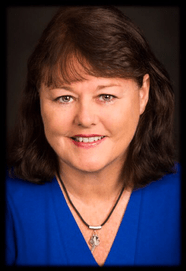 I am a Certified Clinical Hypnotherapist, Therapeutic Imagery Master, Emotional Freedom Technique Practitioner, Neuro Linguistic Programming Practitioner, as well as Associate Instructor and Student Mentor at the acclaimed HMI College of Hypnotherapy  – the first nationally accredited college of Hypnotherapy.
Since being in private practice, my clients have experienced tremendous breakthroughs: overcoming fear of doctors, fear of public speaking, fear of driving, fear of flying, anger, anxiety, procrastination, as well as increased motivation, self-esteem and more. I take great pride in assisting my clients in achieving their goals.
I personally have benefited from hypnotherapy. I previously had a fear of public speaking. Just thinking about speaking in front of a group made me feel anxious, my heart would race, and my hands would feel clammy. As a result of hypnotherapy, I feel the way I want to feel, which is calm, confident and relaxed. Also, I now teach classes at HMI College of Hypnotherapy, as well as facilitate workshops on Self-Hypnosis, Group Hypnosis, and Therapeutic Journaling!
In addition to being an HMI College of Hypnotherapy Honors Graduate, I also hold a B.A. from the University of Wisconsin-Madison and have been involved in organizations such as Big Brothers, Big Sisters of Ventura County as well as Habitat for Humanity.
---
Feel free to contact me for a free consultation to see if hypnosis and hypnotherapy is right for you.
---
Education & Credentials:
Practicing Since: 2014
Education: HMI College of Hypnotherapy Certification in Clinical Hypnotherapy, Tarzana, CA
Associate Instructor: HMI College of Hypnotherapy, Tarzana, CA
Associate of Occupational Studies, Mind Body Psychology
Bachelor of Arts Degree, University of Wisconsin-Madison
Member of the American Hypnosis Association #002977